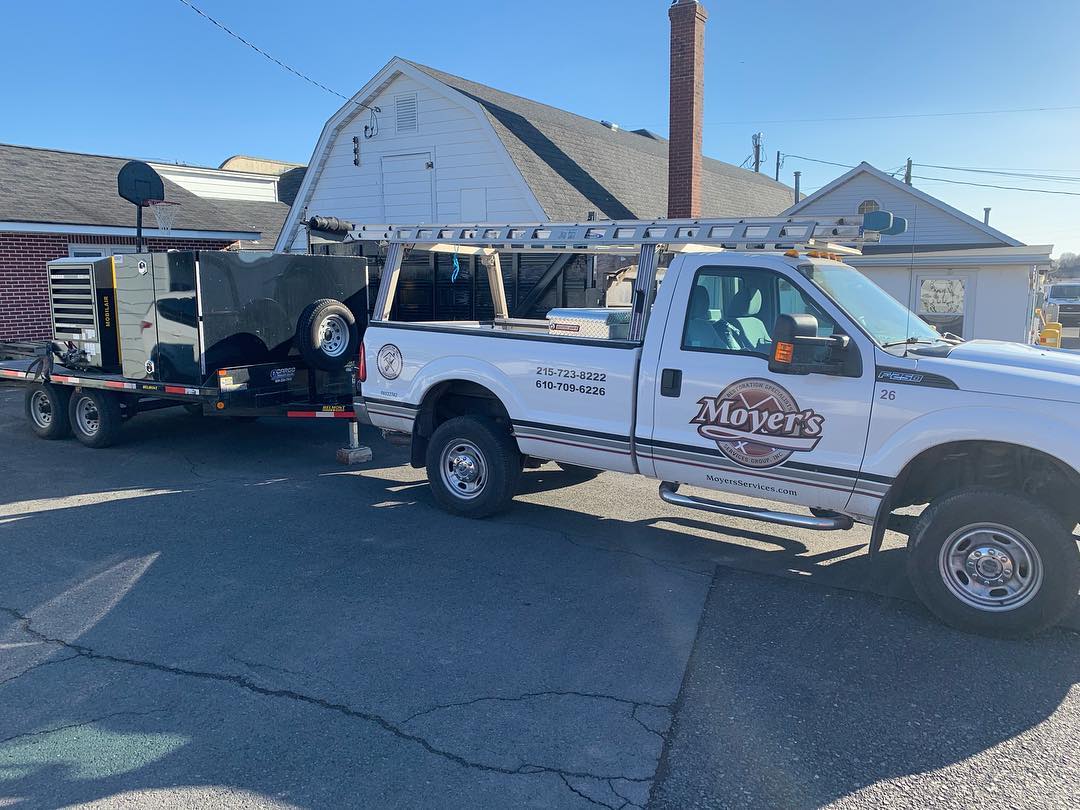 Most emergency services and water damage companies only deal with the parts of your building that have been physically damaged in some way. However, at Moyer's Services Group, Inc., we go above and beyond to make sure that your space is safe, livable, and healthful after a flood, fire, or storm. And that often means including deodorization as part of our restoration services.
While we aren't an odor removal company, we can perform a host of professional odor removal services with high-power equipment to get your home feeling just like it did before the disaster.
For expert mold odor removal, smoke damage removal, and more, Moyer's Services Group, Inc. is the name to know in Souderton and beyond. Call or email us today to find out more!
Professional Odor Removal Services
Our odor removal services are performed alongside our regular services. For example, sometimes landlords will hire us to deodorize an apartment after we have cleaned up the damage from a fire. In this instance, we help remove the odors associated with fire and smoke that might seep into walls, woodwork, furniture, and carpets. 
To ensure the best results for your smoke cleaning and house odor removal, we use powerful Hydroxyl machines and air scrubbers. Here are just some of the odor removal services that we can perform as part of our restoration services:
Carpet cleaning and deodorization
Hard surface floor care
Contents cleaning, packing, and storage
Smoke odor removal
Musty odor removal
Deodorization associated with water damage, mold, and sewer damage
Even in the most extreme cases, we will be there to help your home or building smell better after we've dealt with the removal and restoration of any affected contents or structures.
A Popular Add-On Service
Please note that we are unlike other odor removal companies in that we don't offer pet odor cleaning or stand-alone carpet cleaning. Instead, our home odor removal services are auxiliary and usually performed alongside our restoration services. So, if you call us to deal with flood damage, storm damage, fire damage, or water damage, you can count on us to get your air refreshed and cleaned. 
For more details, give us a call! We are available 24/7 to provide emergency services, and we offer prompt attention in non-emergency situations as well. Moyer's Services Group, Inc. has 30 years of experience in the field, and we are proud to serve Souderton, Bethlehem, Allentown, and surrounding areas.