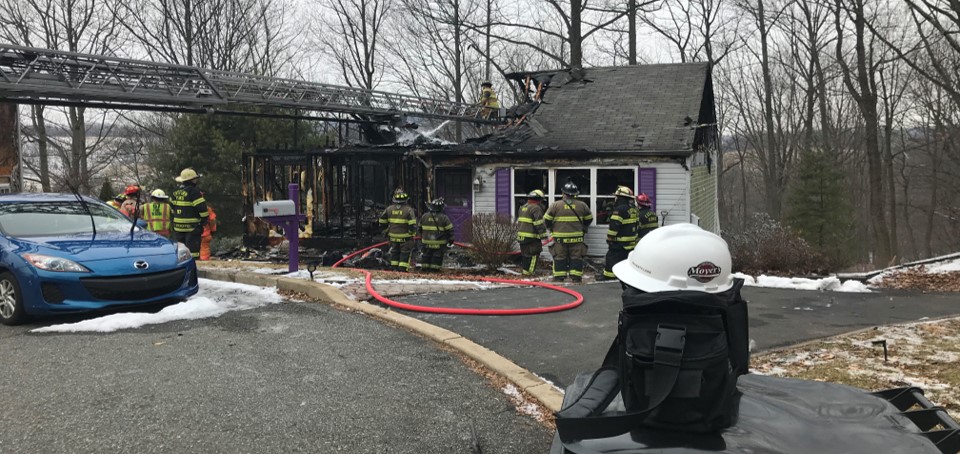 A fire is one of the most devastating disasters that a homeowner might face. However, it doesn't have to be the end. The team at Moyer's Services Group, Inc. in Souderton are fire damage restoration professionals who can help restore your building and minimize your losses.
How Can We Help With Fire Damage? 
There are many different ways to contend with a fire, depending on how extensive the damage is.
First, we'll extract any water that was used to put out the fire. To do this, we use vacuums and water removal equipment to dry out the area. This will help prevent the space from developing water damage and mold growth.

Then, we'll assess the extent of your fire damage and work with you to create a fire and smoke restoration plan. We work directly with insurance companies to streamline billing and make sure that the damage is dealt with quickly. 
At Moyer's Services Group, Inc., we are sensitive to your needs after a fire. You are likely at your lowest point, and we want nothing more than to help get you back to normal again. 
Fire Damage Restoration Techniques
Once you call us, we'll be on our way in 60 minutes or less so we can get started with our fire and smoke damage restoration services ASAP. Like most restoration companies, we go through a few common procedures:
Immediate board-up and repair of windows and doors for security
Water extraction and dehumidification
Removal of irreparable materials
Soot removal
Sanitizing and deodorizing the air (using a high-power Hydroxyl machine or air scrubbers)

Structural repairs to restore your property to pre-fire condition
However, it's the small, personal touches that make us stand out from other fire restoration companies in Souderton, Bethlehem, Allentown, and beyond.
For example, when we board up windows, we have a special technique: We use black plywood to cover the opening left by the window. The black plywood's appearance is less jarring for you, and it is less obvious from the street—in fact, it might even be mistaken for a regular window! Let the appearance of your fire-damaged home be the last thing you worry about during this unfortunate time.
Call Now
The sooner you deal with fire damage, the more of your home or business we can salvage. Moyer's Services Group, Inc. is available 24/7 and always ready to assist after a fire. Give us a call today if you have been through a fire, and we'll help you pick up the pieces.