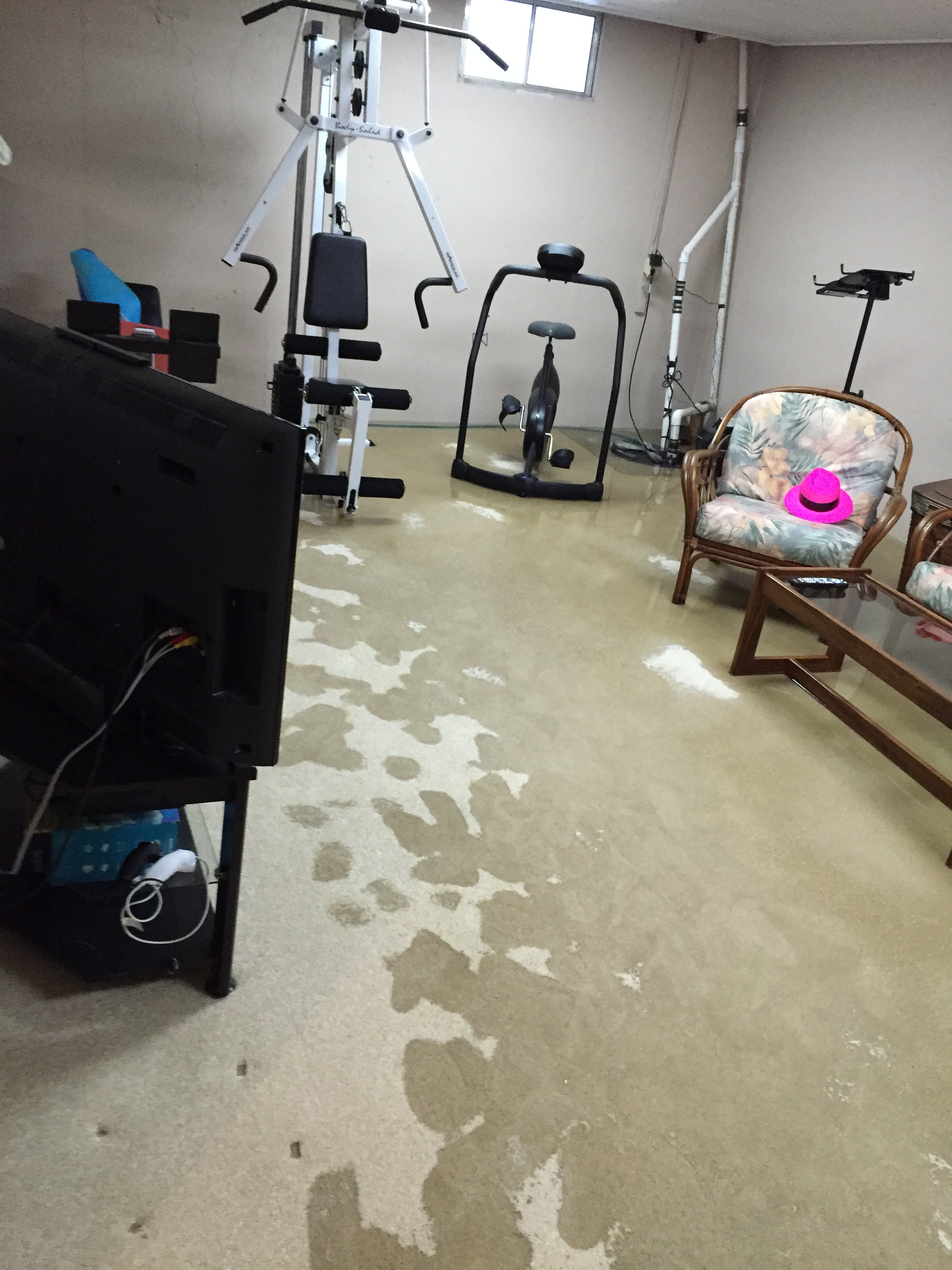 No matter how floods happen, they are still terrible to deal with. Whether it was a basement flood, broken water main, burst water heater, or any other sudden disaster, you need to respond fast. You have to consider your belongings, the structure of your home, and deal with any water damage that might result. 
That's where Moyer's Services Group, Inc. comes in. In addition to extracting water and dealing with water damage concerns, we can help get your home back to its best after a flood. Call now for flood damage repair in Souderton and beyond!
Flood Cleanup and More!
The first thing we do when coming up against a flood situation is to assess what needs to be done. Our assessment can tell us how to proceed with the water extraction, repair, and restoration in a way that will help you most effectively. 
After the initial assessment, we'll start with the water extraction. Drying out the area is key, so we work with dehumidifiers and other equipment to get rid of the remaining moisture. Once the dry-out is complete, we'll work on restoring your property, packing your items, and tearing down any structures that need to be demolished.
Depending on the severity of the flood damage, there are other services we can perform as well. These include:
Temporary repairs to stop the source of the flooding (including roof tarps or patches)
Mold remediation
Sanitizing (if the flood was caused by a sewer pipe break)
Deodorizing
At Moyer's Services Group, Inc., your comfort is important to us. When disaster strikes, we want to be there to help. That's why we offer 24/7 emergency services for flood cleanup and flood restoration.
We Can Work With Your Insurance Company!
Worried about your insurance company restricting your disaster restoration plans? Don't worry! We'll be your advocate when working with your insurance company in order to streamline the process and get your flooding damage cleaned up as quickly as possible. From flooded basements to terrible natural disasters, Moyer's Services Group, Inc. has you covered! 
We offer thorough assessments for flood damage restoration as well as top-notch service backed by 30 years of experience. Call or email us today!